Geunja for a transforming life
For the surrounding nature and wildlife to remain as untouched as possible, Geunja only welcomes 12 groups of guests a year, and 12 guests each time. Geunja Sami Ecolodge; WWF Arctic Award, Grand Travel Award, Nature's Best 2002-2019

---
Even with people there, the calmness of the place stands out. Geunja Sami Ecolodge stands there, carefully tucked in between the shores of a crystal clear lake and the foot of a high mountain. Professionalism, quality, authenticity and respect are the hallmarks of Geunja. The Vinka family only welcomes twelve groups of guests a year and 12 persons at a time.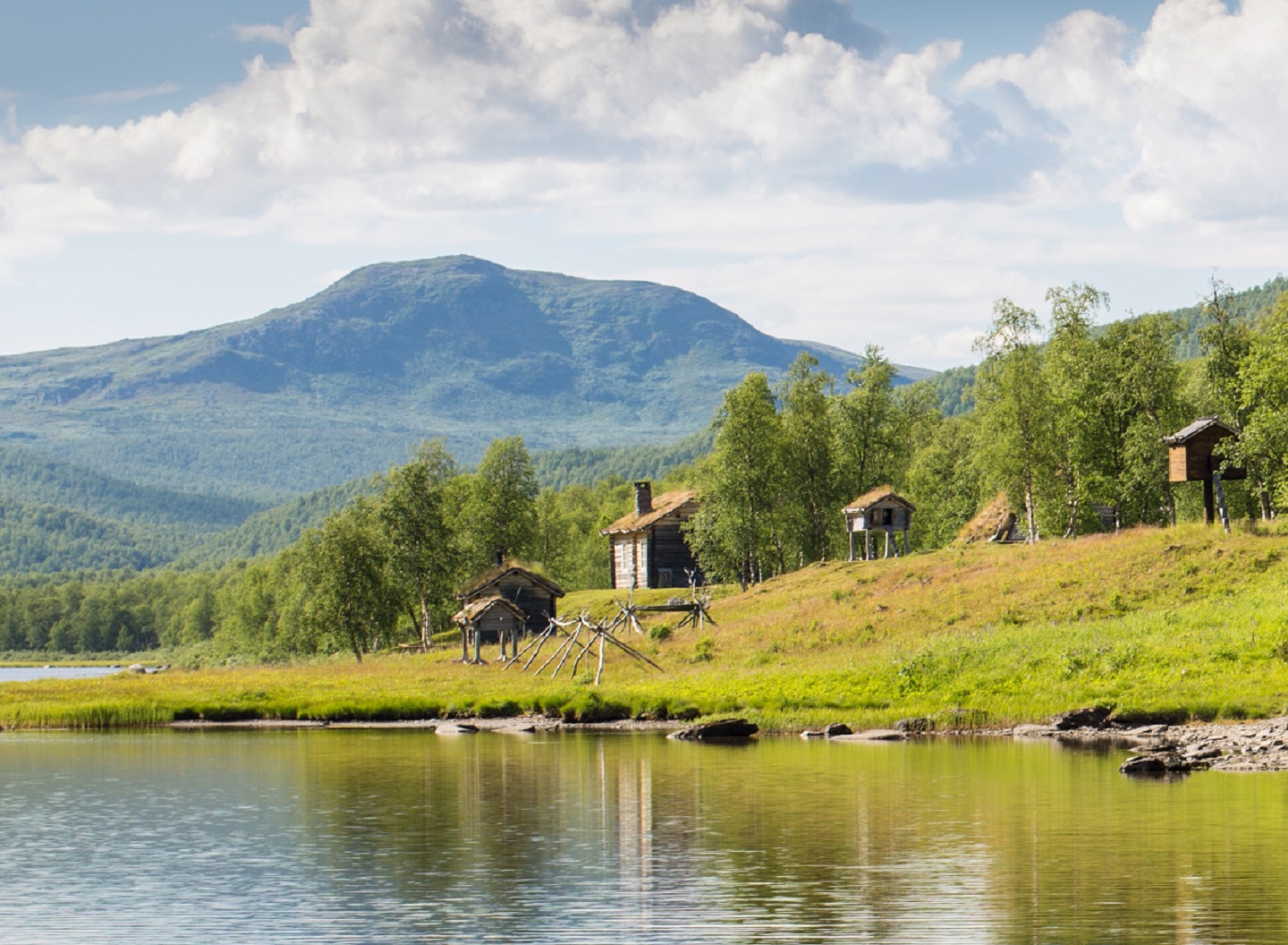 Every cabin is equipped with lovely handmade wooden furniture, commode, hand-woven mats, kerosene lamps and candles, and a fire place. You can choose either one: the timbered Sami ecolodge, comfortable between sheets in atimbered ecolodge, lighed by the oranges of a kerosene lamp ,Or the traditional Sami goathie a "teepee", on a soft bed of birch and reindeer hides, and a sleeping bag with sheet linnen. The goathie has two open areas for max 4 persons on each side. Imagine yourself surrounded by the fresh fragrance of dwarf birch, lying on a reindeer hide, soothed by the crackling noise frome the fire.
The main building is for meals, meetings and conferences, maximum 12 persons. Welcome to dine in the family Vinka's dining room, in the goathie (Sami teepee), or outdoors over open fire. Most of our guest appreciates the wood-fired sauna with a relax room and water heater,and other old and new Sami buildings. We almost forgot to tell you about our bright and nice outhouse with an astonishing view.
SPECIAL DEPARTURE - For private travelers
Experience the Bright Arctic summer night.
Focus on: scenery, botany sami culture, mythology food and bird/wildlife.
Depature: 20-22 of June 2019

Accommodation in a Sami cabin with 6 beds incl linen




Full board including breakfast, lunch /packed lunch and dinner with local food from the sami kitchen

Local sami host / hostess x 24 hrs

Local chef present x 24 hrs

Welcome drinks and snacks

Possibility to sleep in a Sami goathie, a "teepee", on a bed of reindeer hides using sleeping bags

Sami Culture, crafts and storytelling

All daily guided tours is included

Wood fired sauna, including towels

Take part in the daily life at the lodge

Canoes including lifejacket and paddle

Boat transport to and from Geunja



Price 13 900 SEK per person.
Reservations on request. Please send your contact details, including telephone number and we will get back to you as soon as possibly
---
---
Mikael is also offering day trips year round. A guided tour give a better understanding and connecting with the local people, landscape and culture. All day trips presented here are based on a minimum of two people (summer time). The starting point for our soft eco adventures is Tjulträsk. It can also be arranged from the villages in Ammarnäs. Guests of Inlandsbanan and Kungsleden, we´ll gladly meet you at the bus stop/station in Ammarnäs. Join a wildlife safari into Ammarnäs in Vindelfjällens nature reserve, one of Europe's largest protected area. The area around Ammarnäs is the most reindeer-dense in Sweden and the arctic fox has a natural habitat in the Vindelfjällen mountains. It is also a symbol for the nature reserve.

A taste of indigenous lifestyle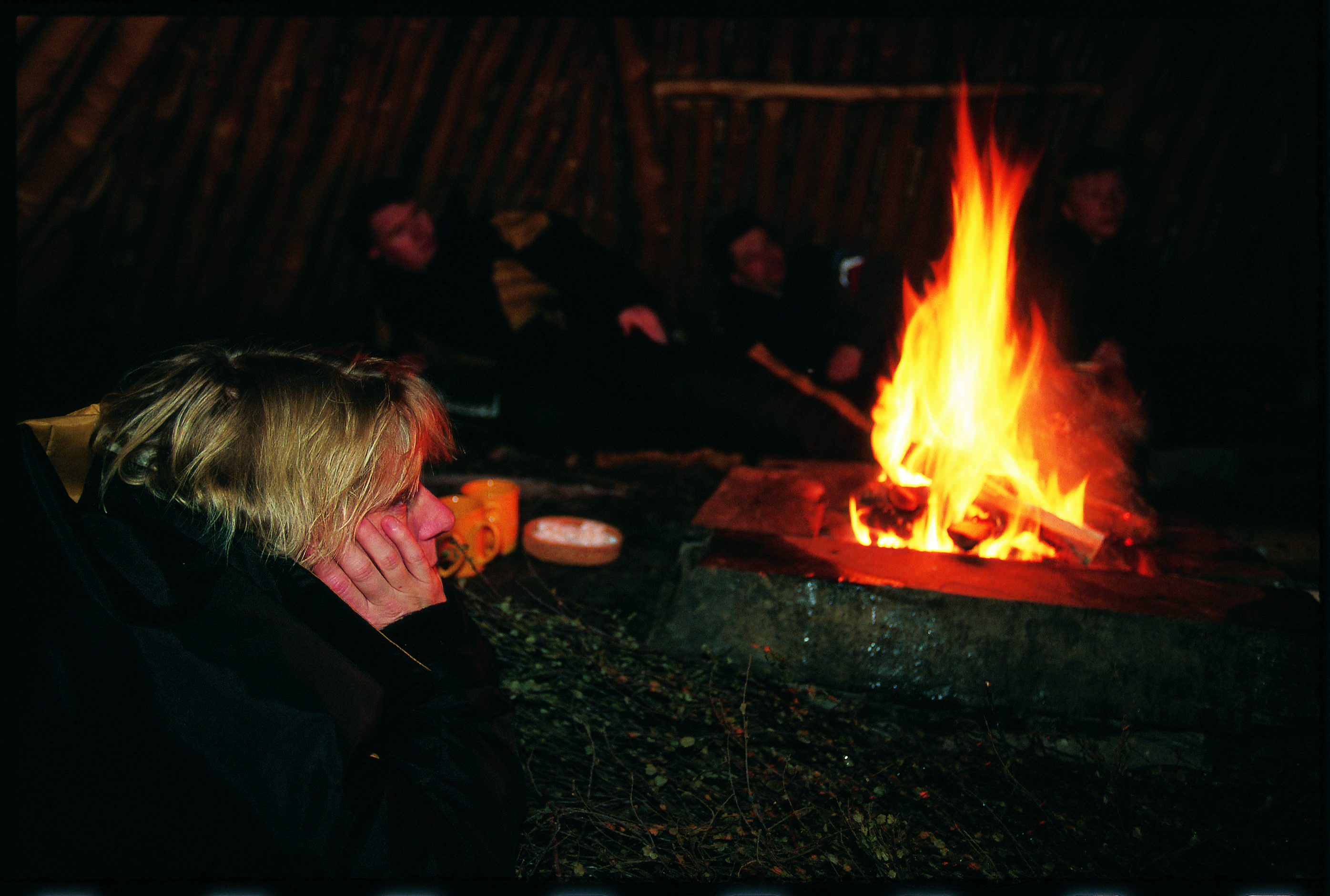 Sitting together in the traditional Sami goathie, a " wooden teepee". During the telling we enjoy traditionellt boiled coffee over opened fire and todays snack. Telling about the sami culture today and yesterday, buildings and mythology.
3 hour; 995 sek/person and 6 hour; 1595 sek/person. Price include: local sami guide, boat transfer, coffee, light snack. Mini 2 pax.
8 hour; 1995 sek/person. Price include: local sami guide, boat transfer, coffee, light snack and a lovely lunch with sami culinary ingrediens. Mini 2 pax.
Wild watching in the arctic summer night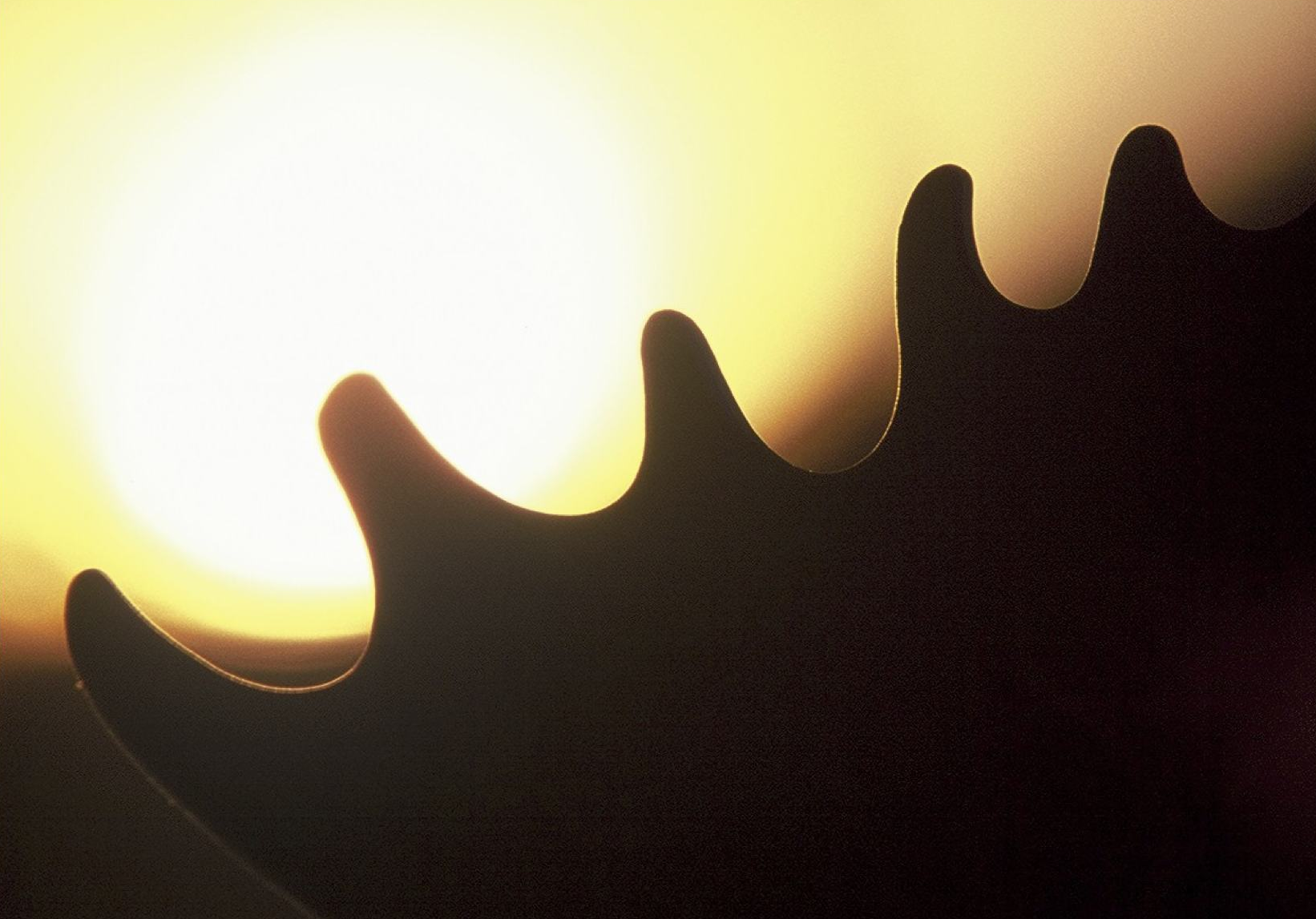 Guided boat trip into the beautiful delta with a unique bird and animal life. A fantastic area for wild watching for beavers, otters, reindeer and oose. If we are lucky we might see one of the predators. The tour also includes a stop at Geunja
Price: 1995 SEK per person including 4 hour sami guide, boat transfer, sami culinary light evening snack, soft drink and a stop at Geunja. Mini 2 pax.
---
Arctic Fox hike in Sápmi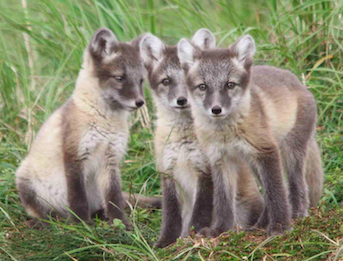 Your host Mikael has helped the arctic fox project with his local knowledge about both the mountains and the animals. Join a wildlife hike and visit a den with hopefully some arctic foxes carrying lemmings to their puppies. Everything is done from a sustainable distance not to disturb the foxes. Price: 2395 SEK per person including 8 hour Sami guide, boat transfer, sami culinary light lunch or evening snack. Mini 3 pax
Sami storytelling & learning about Sami medicinala and edible plants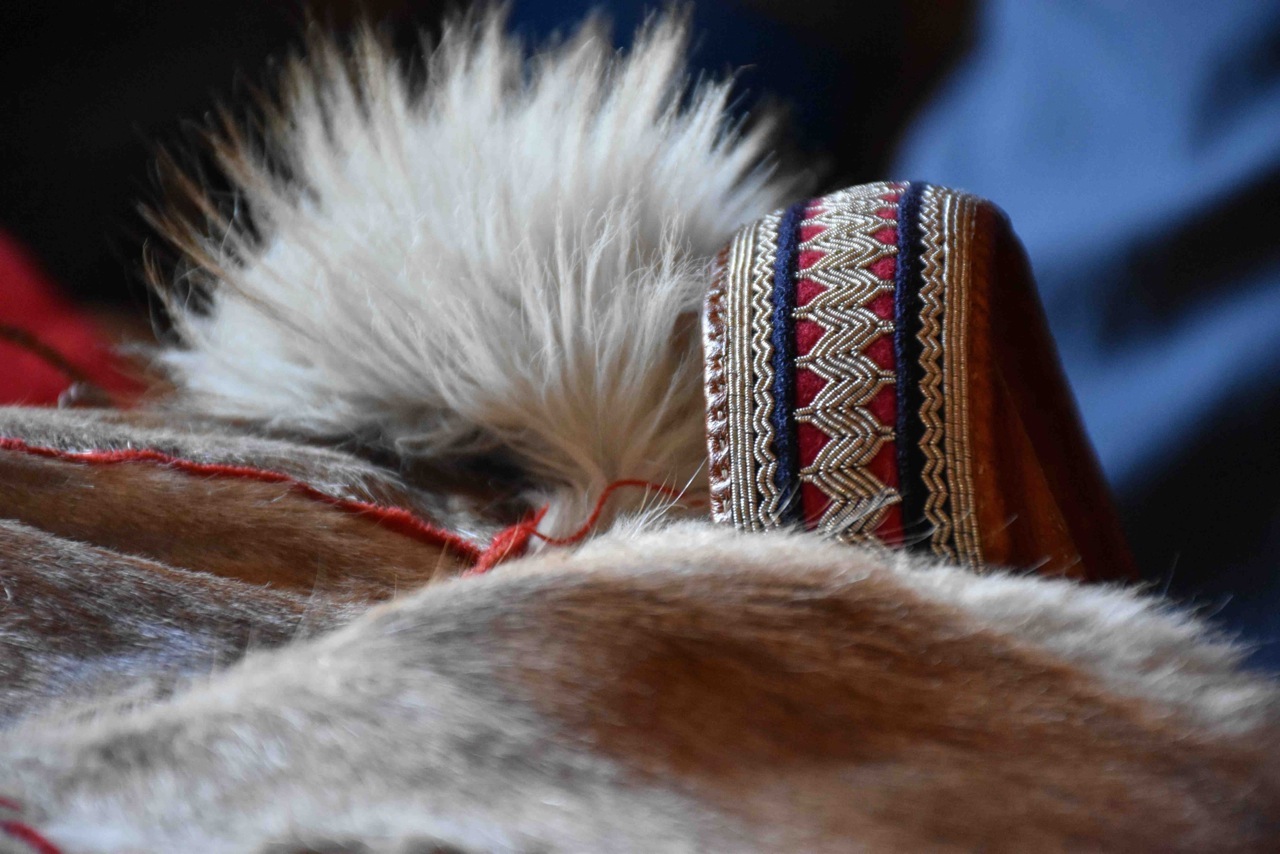 A short walk nearby Geunja. Learn about different Sami medicinala and edible plants. Traditional Sami lunch over an open fire. Mikael ends the day with a Sami storytelling and show. What makes this showing remarkable is that Sami culture and history is so very present. Price: 1995 SEK per person including 6 hour Sami guide, boat transfer, sami culinary light lunch. Mini 2 pax
Hike along thousand year old reindeer trails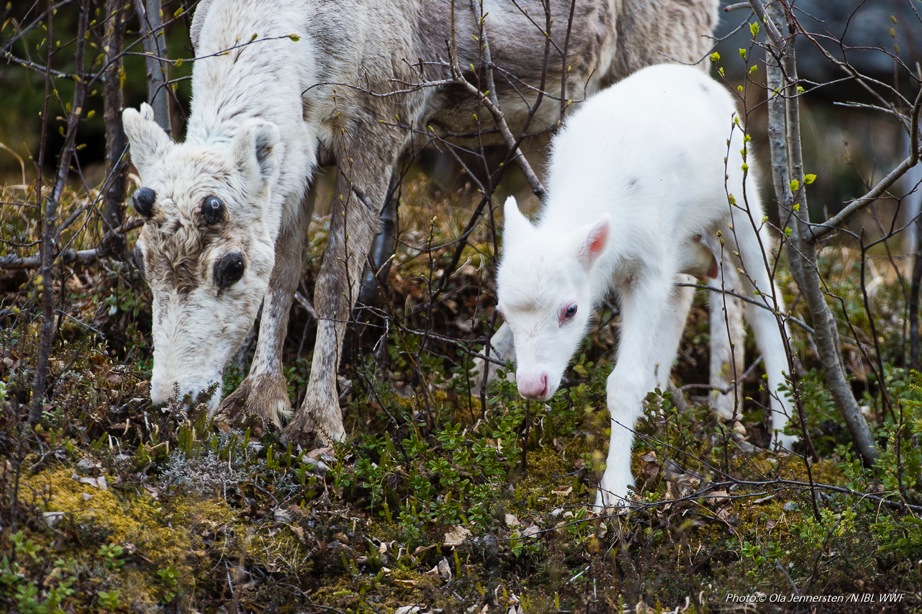 Follow Mikael on a slow hike along a thousand year old reindeer trails. From the mountain tops we have a beautiful view down over the delta of meandering streams and a magnificent mountain scenery . Todays lunch will be served outdoor. Totally 6-8 km hiking. Price: 1995 SEK per person including 6 hour Sami guide, boat transfer, sami culinary light lunch. Mini 2 pax
---
Geunja offer 6-8 hour customize fly-fishing in mountain lakes, fishing for arctic trout and char in special sami water. Price example: 1995 SEK per person/day, including guide, special fishing permit, boat transfer, sami culinary light lunch or evening snack. Longer fishing trips on request. We cooperate with local fishing organizers and other companies in the region
---
Boat transport to Kungsleden, the King's Trail
Boat transport to the starting point to King's Trail or Kungsleden.
The most famous and longest trail in Sweden is the 'King's Trail or Kungsleden. You cane start or end your Kungsleden hike with a beautiful boat trip along the valley of Tjulträsk. Price from 150 - 400 Sek/person
---
We tailor the content for your trip. Whether you are an individual or a company. Everything is based on our Sami culture and the nature we live in. You sleep in comfortable beds and enjoy different culinary Sami dishes from the family recipes. If you are interested, ask for a special program

Principles for Natures Best
1. Respect the limitations of the destination - the least possible impact on nature and culture.
2. Support the local economy.
3. Make all the operators activities environmentally sustainable.
4. Contribute actively to nature and cultural conservation.
5. Promote knowledge and respect and the joy of discovery.
6. Quality and safety all the way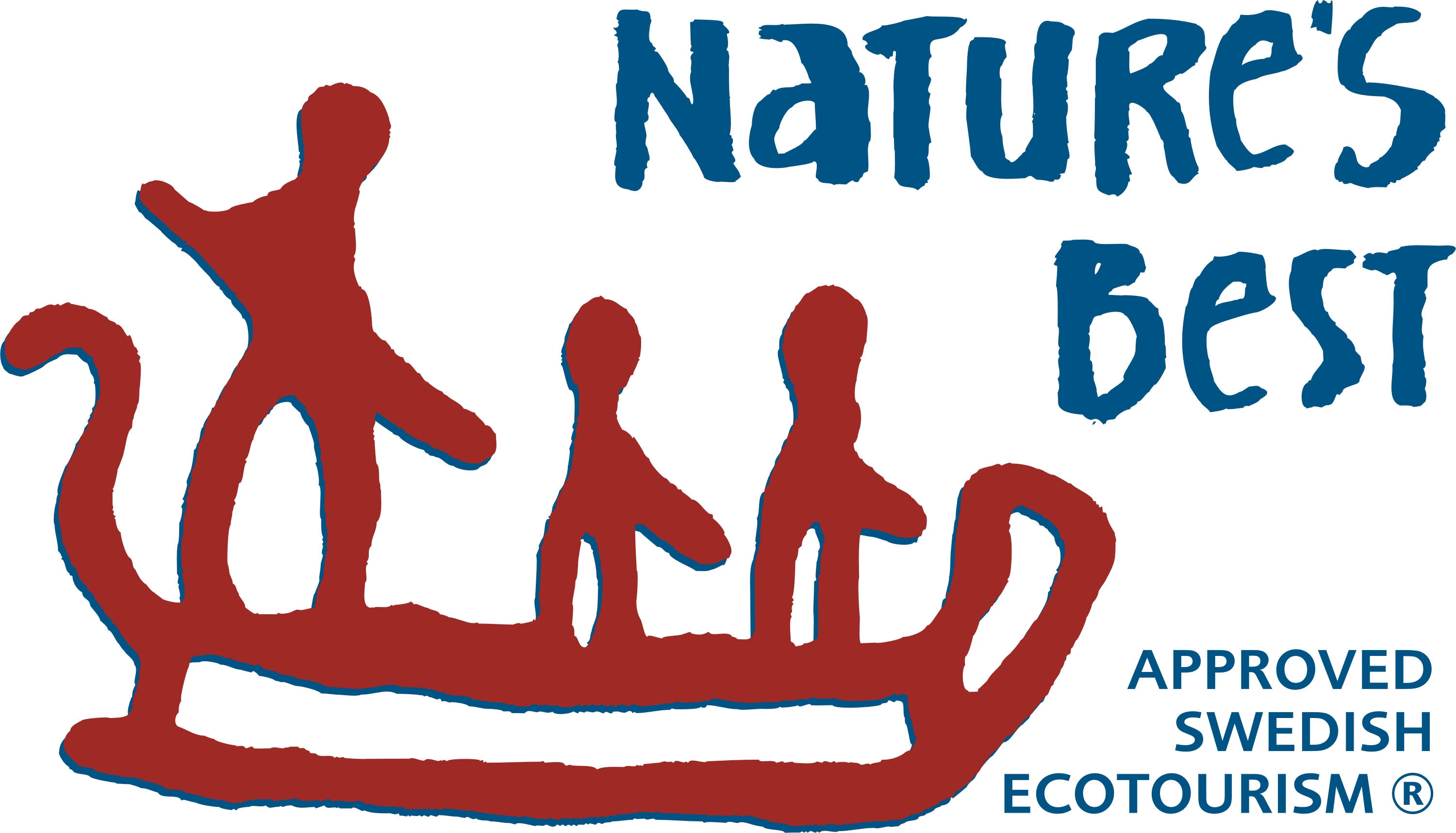 ---
Geunja a part of Swedish Lapland