Living lightly on the earth
In roadless land, at the foot of the mountain, is the Sami Ecolodge of Geunja. You will only find your way there in a boat, canoe or by foot. In winter time skiis or transport by snowmobil. This is a place where the family Vinka has lived for centuries. At Geunja, you will be a part of a traditional and sustainable lifestyle and experiencing an intimacy with nature and Sami culture. For the surrounding nature and wildlife to remain as untouched as possible, Geunja only welcomes twelve groups of guests a year. As a guest at Geunja Sami Ecolodge and in the home of the Vinka family, you will be a part of the conservation of nature and culture.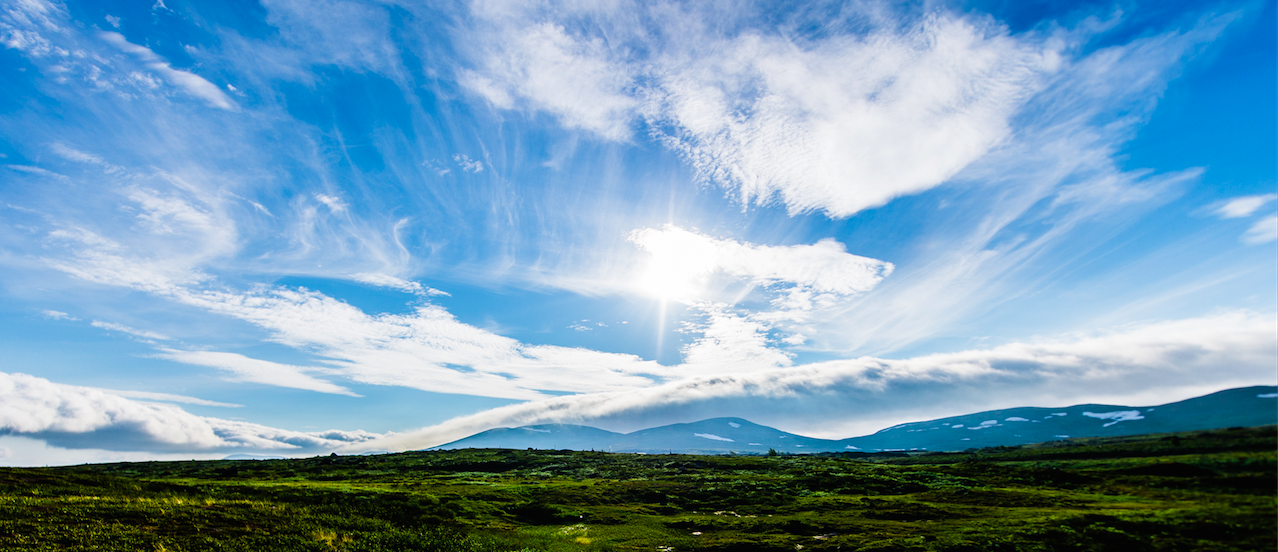 You will come to Geunja looking for a richer lifestyle. You will be living without electricity - without missing it - and tasting the pantry of the surrounding forests and lakes: char, reindeer, moose, ptarmigan, cloudberries and chantarelles. You will eat your meals invited to the Vinka family table, sitting in the main timbered building warmed by the fire and the handicraft wooden furniture. Here you can truly enjoy sami gourmet food.
However you choose to sleep, Geunja has a high standard. Imagine yourself surrounded by the fresh fragrance of dwarf birch, lying on a reindeer hide, soothed by the crackling noise of the hearth. Or lying comfortable between sheets in a timbered lodge, lighed by the oranges of a kerosene lamp alone. At Geunja Sami Ecolodge you can choose either one: the traditional Sami goathie or the timbered sami ecolodge.

---
Price examples 3 day & 2 overnight
Summer price inlcludes;
Welcome drinks and snacks

2 night accommodation in one sami lodge with 6 comfortable beds with sheets

Possibility to sleep in a Sami goathie "teepee" on a bed of reindeer skins with a sleeping bag

Full board incl 2 breakfast, 2 lunch and 2 dinner with local dishes

Wood-fired sauna (incl towel).

Boat transport to and from Geunja
Also included
Take part in daily life

Local Sami host

One boat trip for wild watching in the arctic summer night.

2 daily guide tours

Time for yourself; Hiking, bird-watching, fisheri, relaxing and free to use a small boat/canoes incl lifejacket/paddle
Price: 9750 SEK per person. Extra night: 4875 SEK/person. For meetings and conferences, tax will be added on al prices
Additional costs: Customize fly-fishing along streams and in mountain lakes.
Geunja's guidings and trekking tours around Ammarnäs and Vindelfjällen give you a deeper understanding of the Sami culture, nature, and landscape. Learn about different medicinal and edible plants. Boat trip in the Arctic summer night with wildlife. Fly fishing in streams and special mountain slopes also Canoeing, Sami stories and Arctic Fox hike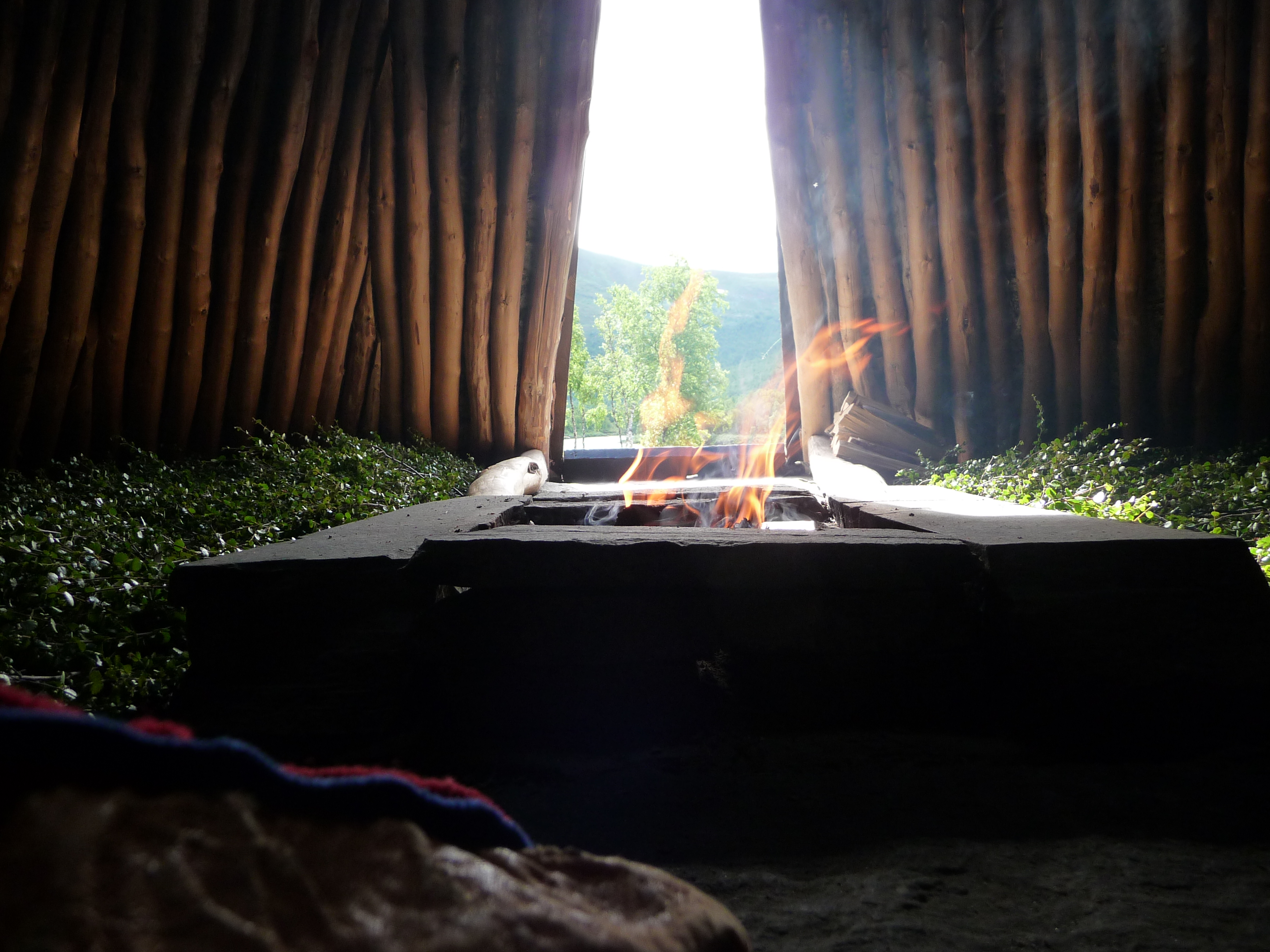 Stay overnight in a Sami goathie "teepee"
At 16.00, a beautiful boat trip to Geunja Sami Ecolodge (Special arrangements for guests arriving by inlandsbanan)

Stay overnight in a Sami goathie "teepee" on a bed of reindeer skins using a sleeping bag

Possibility to cook dinner and breakfast on your own (bring your one food) and over open fire. You can borrow pots and pans for cooking and dishes and cutlery. Mikael is on place to intrude you

Mikael tell you all about the activities you can do on your own

Day 2 - Approximately at 08.30 boat transfer back to Tjulträsk parking spot. (Special arrangements for guests going by inlandsbanan)
Price:1995;- SEK per person /night.Children 50%. Add on; Meals, activities, sauna etc. Due to availability, the canoes are free to use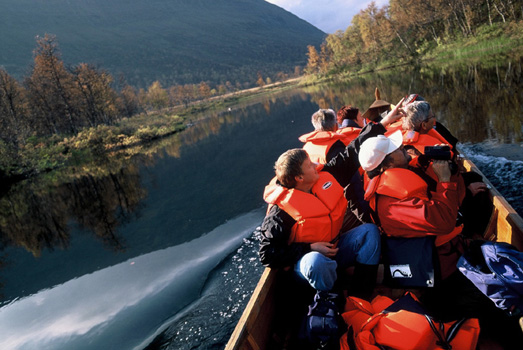 Boat transport in Tjulträsk pleas call +46(0)706029088

Sauna at Geunja 2500 SEK for 1-12 person including 2 towels / person, heating up, water heaters, cleaning, soft drinks and snacks

Canoe incl life jackets, paddles 750 SEK (for 2-3 person)

Canoe incl life jackets, paddles, instructions and boat transport round trip, 1500 SEK

Skiis, snowshoes and overallset for winter
Geunja collaborates with local businesses in Vindelfjällen - Ammarnäs/Sorsele, Tärnaby/Hemavan and in Skellefteå - Naturereserv Bjuröklubb